2024 Crescent City Music Festival
Welcome to the birthplace of Jazz! Considered by many to be the most unique city in America, it is well known for its multicultural and multilingual heritage, cuisine, architecture, music and its annual Mardi Gras celebration. New Orleans is one of the top ten most visited cities in the United States. You won't want to miss Audubon Park, the Botanical Gardens, Saint Louis Cathedral and Cemetery, Jackson Square, or the French Quarter. And make sure you don't go home without tasting some of New Orleans's favorite dishes: gumbo, jambalaya, crawfish, muffelettas, po'boys, and the world famous beignets.
Request Information
Program Application
PACKAGE INCLUSIONS
Hotel Accommodations
Full American breakfast buffet each morning
Adjudication at the University of New Orleans (or similar)
Awards Ceremony with Dinner on the Steamboat Natchez (or similar)
Written and digitally recorded comments from our Nationally recognized adjudicators
Access to our NEW Music Adjudicator App
Director's Festival Guide
Director's gift
Souvenir T-Shirt for Director(s)
1 FREE (in double occupancy) for every 20 paying*
*Applies to full packages only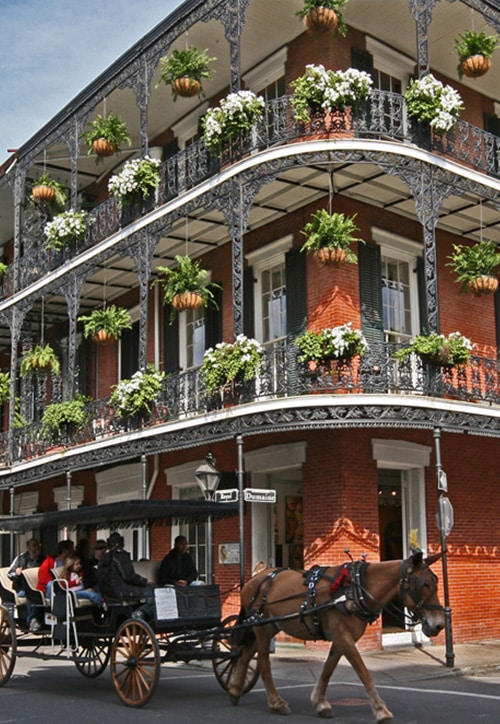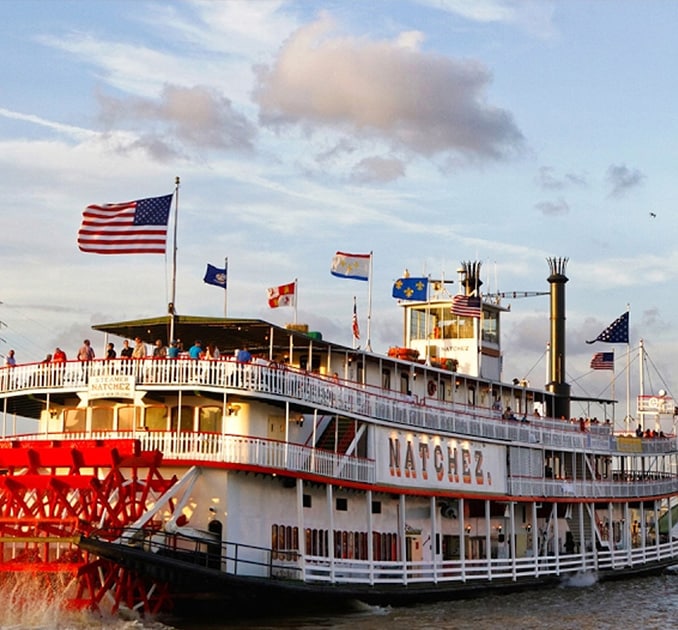 Day 1 : Welcome to the Crescent City!
– Ghost & Spirit Tour (optional) : Experience the New Orleans supernatural world up close and personal as your guide takes you through the historic French Quarter.
– Hotel check-in :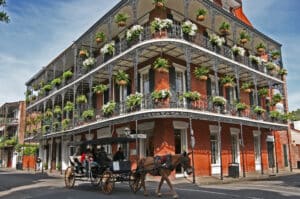 Day 2 : Explore New Orleans
– Cemetery & Gris-Gris Walking Tour (optional) : Tour one of New Orleans most famous features, the above ground cemetery. Make a wish or cast a spell at the tomb of Marie Leveau, the Voodoo Queen of New Orleans. Get your own Gris-Gris Bag!
– Step-on bus tour (optional) : Experience a New Orleans tour from the comfort of your own bus. Expert tour guides will join you for a 3-hour tour of this historical city.
Day 3 : Festival Performances and Awards Ceremony
– Festival performances :Festival performances run throughout the day at your event venue. After arriving at your concert venue, your group will warm up in a private rehearsal room. Each ensemble will perform for 30-45 minutes on stage depending on your ensemble type. A panel of three adjudicators will provide written and recorded feedback for each performance. Following your performance, a select adjudicator will conduct a mini-clinic on stage with your group, providing valuable feedback and reinforcement for your classroom teachings. Groups will also have the opportunity to participate as an audience for other groups competing – giving your ensemble exposure to their peers.
– Airboat Swamp Tours (optional) : Join your captain on a high speed Airboat Ride! You'll be touring a large tract of tidewater cypress swamp. During your tour, you'll have opportunities to see alligators, snakes, turtles, egrets, herons and ibis, and sometimes see hawks, owls and bald eagles.
– Awards Ceremony on board the Steamboat Natchez : Congratulations on your festival performances.  Your cruise from the heart of the French Quarter takes you back to when cotton was king and life was as slow and graceful as the current on the Mississippi, aboard New Orleans' only authentic Steamboat.  Choirs, orchestras, and bands will be recognized for high scores within their class – plus standout individuals will be recognized for outstanding performances.
Day 4 : Depart New Orleans!
– Goodbye, New Orleans! : Depart for home, or stay an extra day or two! Our team can help you arrange travel or extra time in New Orleans.
OVERNIGHT PACKAGE PRICING START AT:
| PER PERSON | 1 NIGHT | 2 NIGHTS | 3 NIGHTS |
| --- | --- | --- | --- |
| Quadruple | $269.00 | $319.00 | $369.00 |
| Triple | $285.00 | $349.00 | $415.00 |
| Double | $315.00 | $409.00 | $505.00 |
| Single | $405.00 | $589.00 | $775.00 |
FESTIVAL ONLY PRICING:
| | |
| --- | --- |
| Students | $189.00 |
| Adults | $95.00 |